TREC-USA was founded by TREC enthusiasts, whose purpose is to promote the development of TREC in the United States. TREC is a recognized sport of the United State National Equestrian Tourism Organization (USNETO). USNETO is the national governing body in the USA recognized by The International Federation of Equestrian Tourism (FITE).
In this role we:
Host and sanction TREC Events including workshops, clinics, and competitions
Provide education, training, and recognition for TREC instructors, judges, and officials
Represent our members nationally and internationally
Form alliances with like-minded organizations.
Encourage responsible recreational use of equestrian trails and create opportunities to explore and enjoy equestrian tourism activities at the local, national, and international level.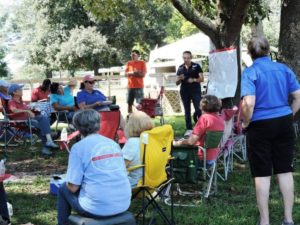 To make a donation, you may use Paypal or make your check payable to USNETO and mail to:
USNETO / TREC-USA
PO Box 213
Laurinburg, NC 28353
All donations are greatly appreciated to develop the sport of TREC throughout the nation!