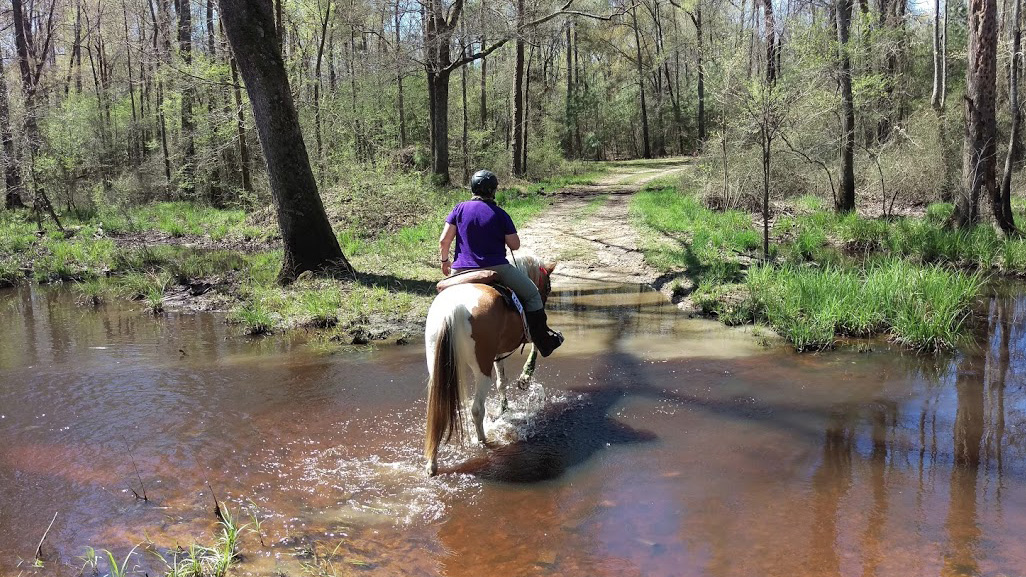 TREC is a great sport for all types of horses and riders. Whether you like fun rides with friends, clinics, competitions, or just horses around each phase of TREC will have you building on the skills you have learned and using those skills in other phases.
Phases of Ridden TREC:
Phase I: Orienteering
Phase II: Control of Paces
Phase III: Obstacles

Phase I: Orienteering
The Orienteering phase of a TREC competition is designed to demonstrate skills need to navigate a mapped route in a time accurate manner. In this phase riders follow a 10-45 kilometer route at speeds set by the event organizer. Riders come to unmarked checkpoints where their times are recorded and new speeds set. Riders are judged based on the accuracy of speed and their ability to follow the designated course. Tools permitted includes a watch, compass, and timetable. No GPS allowed!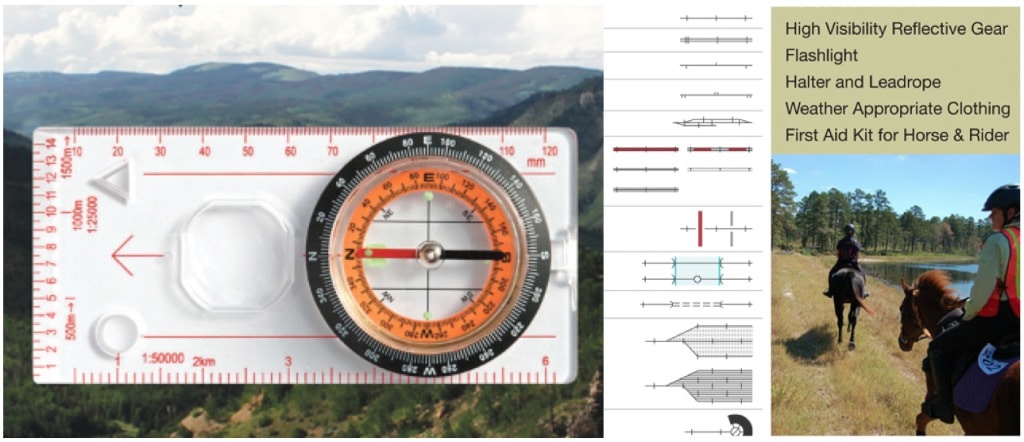 Phase II: Control of Paces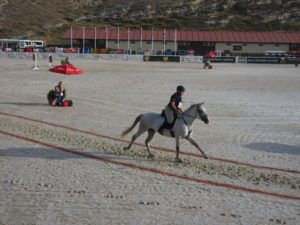 The Control of Paces phase is designed to demonstrate a rider's ability to influence their horse's gait and direction. It is a timed event performed in a 150 x 2m marked corridor. The rider first canters the corridor as slowly as possible with out breaking gait or stepping outside of the corridor, then returns walking as quickly as possible, again without breaking gait or stepping out of the corridor. Breaking gait or stepping outside of the corridor results in a score of zero for that section. It is a simple exercise that can be difficult to master!
Phase III: Obstacles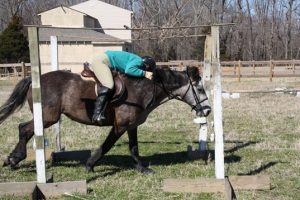 The Obstacle phase is designed to show the ability of horse and rider to handle obstacles and difficulties that might be encountered riding on the trail. The course consists of 10-16 TREC obstacles worth 10 points each. Obstacles are judged on how accurately they are performed, the willingness of the horse, and correct use of the aids and position of the rider. While this phase does include some jumping, the size of the obstacles is set according to the level of competition. Every obstacle is optional and does not incur elimination if bypassed. The course includes obstacles to be performed in-hand and mounted that assess willingness, obedience, and calmness and may be 1km to 5kms long.
Scoring and Rules:
TREC Rules, Score Sheets, and Obstacle Specifications
Levels of competition:
L1-2: At the lower levels the orienteering course shorter and speeds less demanding, and obstacles are more appropriate for beginners, green horses or more casual riders. Riders are allowed to go out in pairs in the Orienteering phase.
L3-4: At these levels the Orienteering and Obstacle phases become more challenging in distance and speed, require greater skills and greater fitness levels to complete.
Other ways to enjoy ridden TREC:
Skills Building Clinics – To learn or refine the skills needed in a competition.
Orienteering Training Rides – To develop and practice map skills.
Recreational TREC Events – Trail adventures, beach rides, pond swim, practice competitions (Judged Pleasure TREC Rides / Scavenger Hunts) and more!
Judge, Event Organizer, Rider and Instructor Trainings.
TREC Talks – Hosted online presentations and discussions.
Team TREC-USA – Opportunities to participate in international TREC competitions and events as riders, judges, or volunteers.
Become a Member and Volunteer!